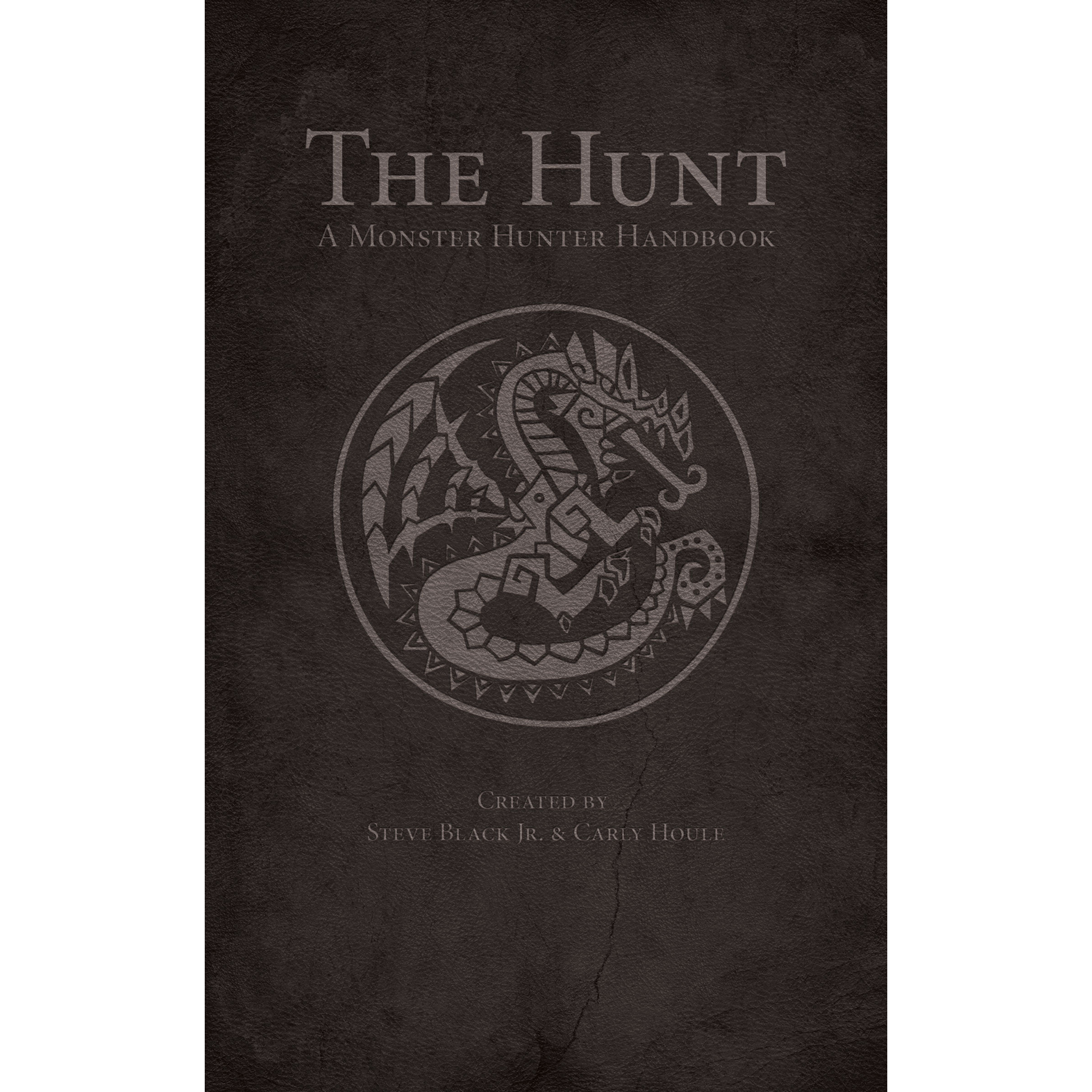 The Hunt was a Kickstarter project created by Steve, of "It's Super Effective" podcast fame, and myself.

The Hunt is a field guide book designed for players of Monster Hunter, a video game devised around defeating gigantic monsters of prehistoric and natural origins. 

Steve handled the graphic design and page layout, and I did a whopping total of 40+ unique illustrations for the book.